Andresen's Hot Scot Penelope
ARI#30374058 D.O.B 10/8/2005
Huacaya, Female, Proven / MB, TB
Sire: Snowbelt Hot Scot / ARI#R816323/MB, TB
Dam: Andresen's Goldie / AR#R846517/DF, MB
Penelope was surely a supermodel in a former life, boy can she pose! Her color is a stunning mahogany, and look at that shine. Her color comes from her sire, the famous Hot Scot.
Andresen's Carlotta
ARI#1302585 D.O.B. 6/24/2006/ DF
Huacaya, Female, Proven / MB
Sire: Golden Medallion/ ARI#R825847/ MF
Dam: Besame'/ ARI#R832169/ BG
Carlotta is a sweet and curious girl. Talk about soft, her fiber is incredible for her age ( in other words, not 1 - 3 years old). She has a nice build and a rich dark fawn color, and there is all kinds of color in her ancestry.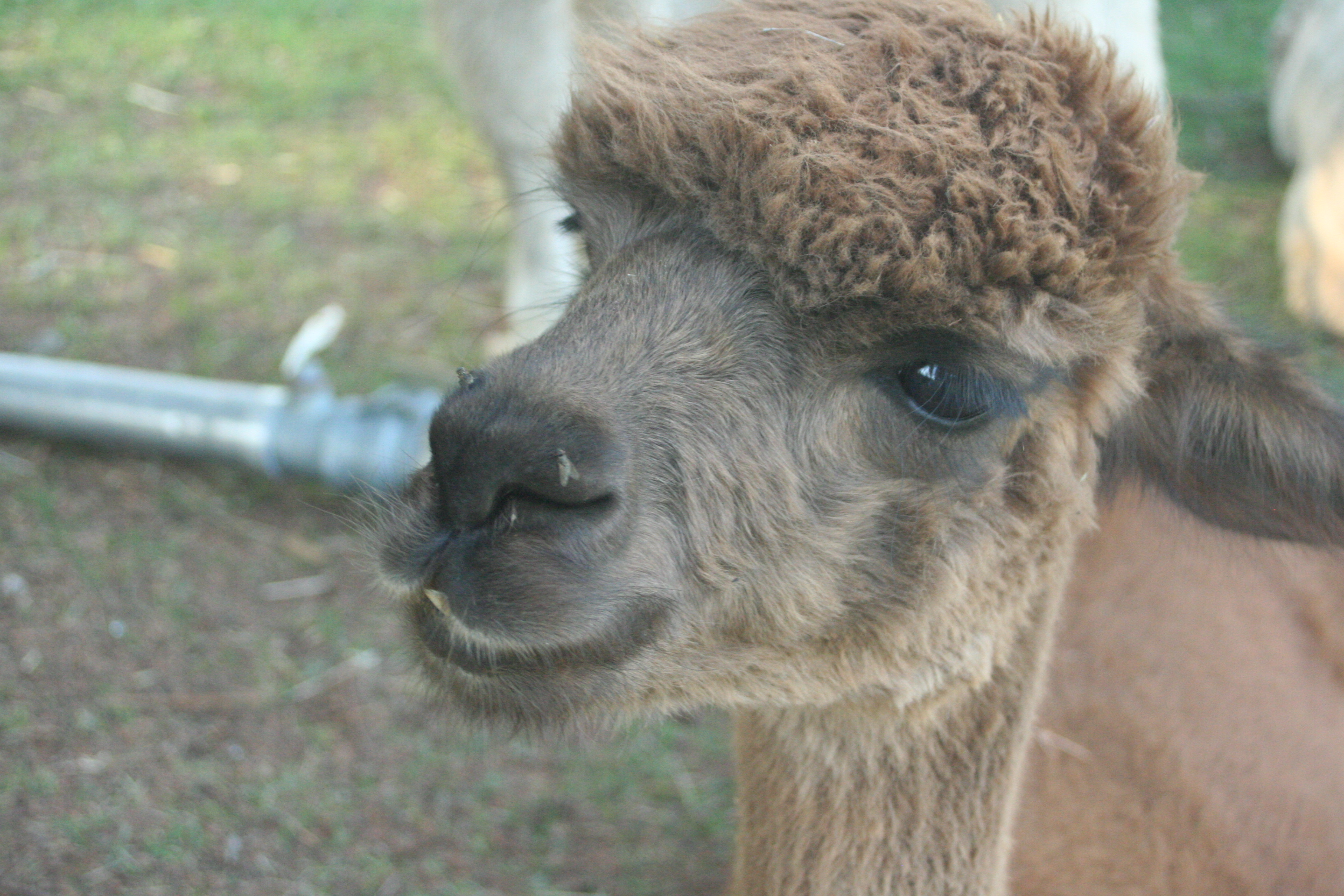 Savage Valley's
Not registered yet D.O.B
Huacaya/ Female / Unproven /

Sire:
Dam:
Savage Valley's Cinnamomo
Not Registered Yet D.O.B 8/13/2014
Huacaya/ Female/ Unproven/ MB

Sire: Patagonia's Cicero/ ARI#31497558/ LB
Dam: Highwayman's Dominique/ ARI#1302585/ TB
A granddaughter of Lennox, MoMo has bundles and bundles of crimpy, soft fleece. With her black tipped ears, black around her eyes, and black muzzle, she is a stunner! A clear improvement over her mom, we are excited to watch her mature.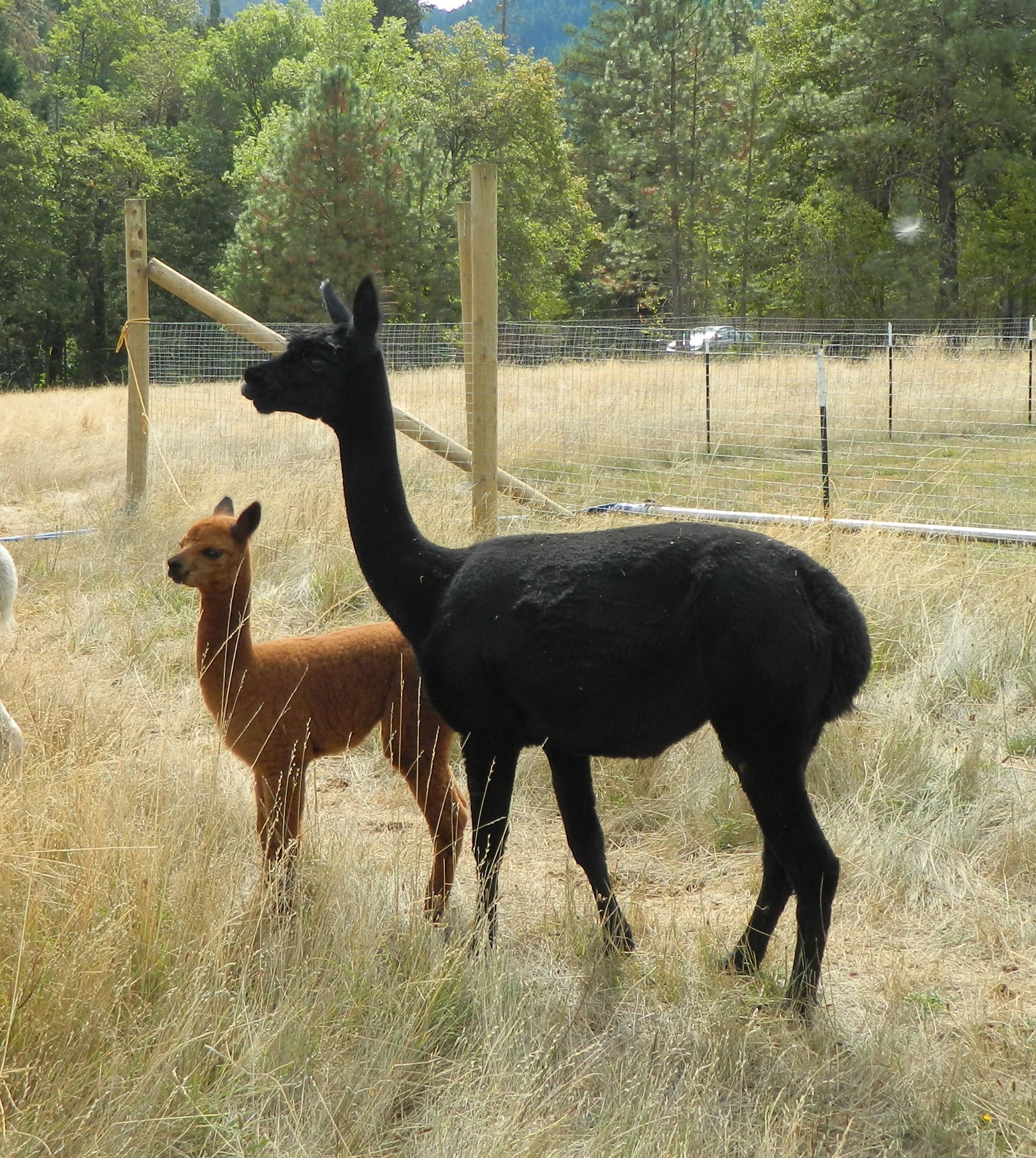 Savage Valley's Sugar Pistol
Not Registered Yet D.O.B 7/20/2014
Huacaya/ Female/ Unproven/ LRG

Sire: Squire Creek's Alejandro/ ARI#31912396/ MF
Dam: Squire Creek's Kimber Pistol/ ARI#31012410/ LSG
If Sugar were human, she would be a princess! Her upright proud stance and beautiful confirmation make her a visitor favorite. She is dense, dense, dense! I call her the fleece monster, but her fiber is more than dense it is also very fine. Can't wait for histogram results on this girl.
Savage Valley's Velvet Dawn
Not Registered Yet D.O.B 5/4/14
Huacaya/ Female/ Unproven/ MRG
Sire: Silver Spoon Viola/ ARI#